Come Join the Redamak's Team!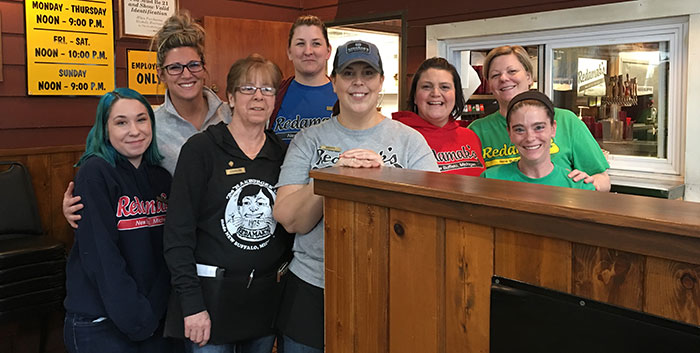 We are currently hiring for all positions.
Please note minimum age required to work in our kitchen is 15 years of age.
(Note: State & Federal employment laws limit the hours of work and job responsibilities).
Minimum age for Bussers and Utility staffers is 16 years of age.
Please read thru the job descriptions below, then submit your application through our online application form – link below. After completing the online application, you will need to then select a day/time for an in person informal interview. If you need a different day/time – please email us at info@redamaks.com.
Currently hiring for:
Please note positions fill quickly, so don't delay, Apply Now!
Thank you for your interest in joining Team Redamak's!
"The Tradition Continues!!!
Redamak's is an Equal Opportunity Employer
616 East Buffalo Street
New Buffalo, Michigan 49117
269-469-4522