Who owns Redamak's?
The current owners are Charles B. Maroney and James L. Maroney, who along with their parents have owned Redamak's since 1975. Both are still active in the business. For more information on the history of Redamak's, click here.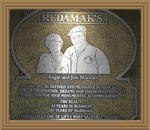 How long has Redamak's been around?
Original owners, George and Gladys Redamak, started the business in 1946. The Maroney family bought the business on July 15, 1975. For more information on the history of Redamak's, click here.
The hamburger that made New Buffalo, Michigan famous!!™
Our hamburger meat is cut, ground, and pattied in our meat cutting room three to five days a week, depending on the time of the season.
What is the secret to your burgers?

Honestly, there is no real tangible secret ingredient. Quality of products, affordable menu, atmosphere, service, dedicated employees, and years of tradition all play their part in our secret ingredient.
Why are we now serving Lettuce and tomato on our Burgers?
Over the years we have spent countless hours discussing adding Lettuce & Tomato to our menu. In 2016, we partnered with Green Spirit Farms to provide fresh local Muir Lettuce for our Burgers & Sandwiches and Spirit Mix for our Salads. By adding lettuce and tomato we can offer our customers countless menu options and we feel we are truly enhancing the Fresh Ground Chuck known as a Redamak's Legendary Burger!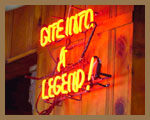 Why isn't coffee served?
For years, Redamak's was known as a "tavern" that served some food. George and Gladys felt that coffee would not compliment the alcohol service, as that was the primary focus of the business at that time. In addition, the original building was very congested and had many youngsters running around; safety with hot beverages was therefore a concern. But we do offer many other drinks – click here to access our menu.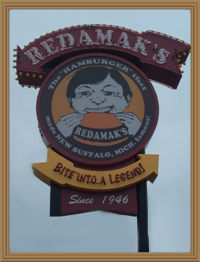 How many pounds of meat / patties do you use per year?
In 1983, we cut and ground approximately 63,000 lbs.*
For the year 2003, we cut approximately 99,000 lbs.*
For the year 2005, we cut approximately 107,000 lbs.*
For the year 2006, we cut approximately 110,000 lbs.*
For the year 2007, we cut approximately 115,000 lbs.*
For the year 2008, we cut approximately 119,000 lbs.*
For the year 2009, we cut approximately 128,000 lbs.*
For the year 2010, we cut approximately 136,000 lbs.*
For the year 2011, we cut approximately 134,000 lbs.*
* Statistics based on individual patties; approximately three to a pound.
When do you open for the season?
Every year, no matter what day of the week March 1 falls on, we open for the season!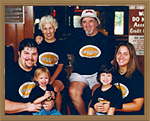 What are your hours?
Click here for location, hours and directions.
Yes. This gives the staff an opportunity to share valuable time with their families, while the building and its mechanicals can be cleaned up, maintained, and repaired or replaced.
Get caught up on much needed rest, visit with family and friends, and enjoy quiet time, which doesn't last long. Before you know it, February 1 is just around the corner, and facility cleanup and preparation starts all over again.
Will Redamak's ever open in the winter?

At this time, it is unlikely, mainly because we hold only a 10-month resort liquor license. Technically, we could extend the season through the months of November and December, but would have to close in January and February by law.
How many employees work at Redamak's?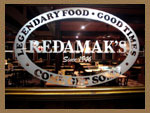 For of the 2017 Season, our employment peaked at 175 employees just before July 4. Interested in joining the Redamak's Team? Click here.
How many customers do you seat?
Approximately 370:
Indoor seating accommodates 190 patrons.
Our "four-seasons" porch accommodates up to 180 patrons.
Have you checked our game rooms? We have a game room in the front of the facility. Chances are good that your kids are there – playing one of our many video games! Click here to learn more about Kid Friendly Fun at Redamaks.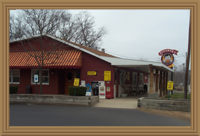 How long is the wait?
On average, 15 to 20 minutes, but that truly depends upon the size of the party, the day, time of the week, and time of year if the porch is open. Generally there is no wait at all.
Why are we introducing Customer Coaster pagers?
Moving from the antiquated plastic number and loud speaker paging system we are confident the new coaster system will lessen the "Noise Pollution" along with assisting customers to be sat in a more efficient manner here at Redamak's!
Not at the moment.
We do not accept credit or debit cards – Redamak's is a cash-only establishment. We offer a Horizon Bank ATM machine in our lobby. We also accept personal checks, as long as the customer has a valid driver's license and current phone number.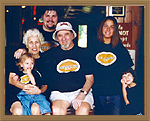 Do you recommend any area websites?

There is so much in Harbor County to enjoy, but here are a few sites to help make your visit even better!
South Shore Train
Electric rail service between Chicago and South Bend
www.nictd.com
Amtrak
Passenger rail service, stopping in New Buffalo
www.amtrak.com
Harbor County
Area Tourism site featuring many fine events
www.harborcountry.org
Fruit Picking
Enjoy the finest Michigan fruits
www.pickyourown.org/MI.htm