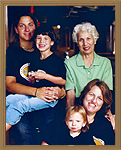 Top Children Friendly Areas of Interest
New Buffalo Township Memorial Park
Galien River Berrien County Park
New Buffalo Township Library
Oselka Park
Timber Town Playground/Watkins Memorial Park
Harbor County Local Beaches
Area Bike Rides
Apple Cider Century Bike Ride is held every year in & around Harbor Country
the last weekend in September. For further information contact Three Oaks Spokes Club, Three Oaks, MI
Area Bike Paths
Kal Haven Old Railroad Bed Trail from South Haven to Kalamazoo
Prairie Duneland Trail path between Chesterton & Porter, IN
Harbor Country Trails and Harbor Country Back Roads
Beach Activity: Sand Castings
Sand Castings Materials:
Sand
Plaster of Paris
Water
Plastic Spoon
Plastic Cup or Bowl for Mixing Materials
String or Wire – Cut into 2″ Pieces
Shells and or Small Rocks
Sand castings of hands and feet make for great wall hangings. Here's how to make them:
Create a work area either in the sand – clearing the top sand using a pie pan or tray.
The sand needs to be slightly damp (not soaked).
Lay out the design prior to mixing the plaster. Design should be at least ½" to 1″ deep
for best results. Hands and feet are easy for a toddler or really any age to do.
Check depth of the design; if it is too thin, the plaster mold will surely crack apart;
if too thick, the plaster won't dry.
Follow directions for mixing the plaster. Mix with water in plastic cup/bowl with a
plastic spoon. Mixture should not be too thick, neither too soupy.
Slowly pour the mixture into the design/mold.
Allow to dry for a few minutes before inserting the string. If you choose to use wire,
form it into a loop for wall hanging.
Allow casting to dry thoroughly.
Check it within 30 minutes before handling.

Thank you for visiting our web site. Feel free to e-mail your thought or comments
through our Ask Linda form and I will be happy to reply.
Linda Maroney
---

Some of the links on this page may require Adobe Reader to view them. The Adobe Reader is available for download free of charge, by clicking on the logo.