We apologize for the inconvenience, but due to the current COVID-19 restrictions we are unable to take Reservations at this time. Please check back with us later! Thank you for your patience and understanding!
Redamaks' facilities are perfectly suited for private parties and special events. With our spacious main dining and North dining area, we can accommodate many sizes of groups for birthdays, anniversaries, family reunions, and wedding rehearsal dinners.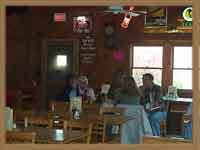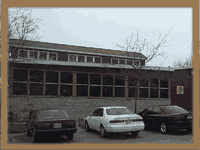 Some things to keep in mind regarding your special event at Redamak's:
Parties of 12 or more can be booked, depending on the day, date, and time of day.
General seating applies on Saturdays and Sundays
We ask that the entire party be present to be seated.
We will hold your event table(s) for up to 15 minutes.
One check per table only please – No Separate Checks
An 18% service charge will be added to your group's check.
No deposit is required to hold your table.
Our Summer Season: June through late August. Weekends are extremely busy during these months.
Holding tables during summer months is difficult; however, depending on the day of the week and time of your planned event, we may be able to accommodate your request. We carefully examine each request and work hard to accommodate each and every event!
We understand that each group is different and special. We will do all we can to accommodate your group's special needs.
Enjoy dining in our heated & air conditioned four-season room!
Off Premise Catering
The majority of our menu can be packaged to serve large groups off-site. Now your group can enjoy our food and fun wherever you are! Redamak's does not provide set-up of food service or breakdown at the completion of your off-site event. Redamak's can also supply items to compliment your meal.
For information, or to make a reservation, phone the Burger Hotline at (269) 469-4522 and ask to speak to General Manager Charles Maroney.